ABOUT EDWARD HOPPER, Part Three
It didn't take more than a few visits for my wife Sue and I to conclude that we loved Rockport, Gloucester, and the rest of Cape Ann. In 2014, we envisioned it as the place where our next great adventure would take place. At the core of our decision: my desire to go from being an artist showing paintings in other people's galleries to one who displayed them in his own. That became a reality in March of 2015.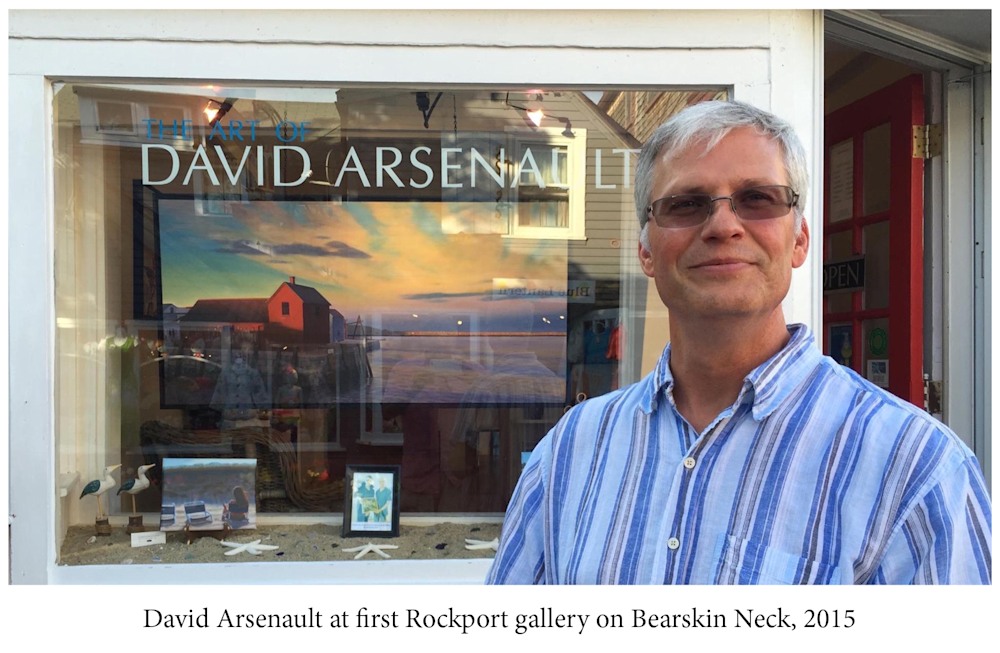 Knowing that Edward Hopper had painted in Gloucester five different times (in 1912, 1923, 1924, 1926, and 1928) compelled me to go back to my research—to rediscover the paintings of scenes that may still exist in my new Cape Ann "neighborhood." And since his wife Jo had introduced him to watercolor on their second trip, I particularly pored over Virginia Mecklenberg's "Edward Hopper: The Watercolors." The story goes that his fellow painters would be facing the water, paintings boats and harbors; meanwhile, Hopper had his back to the water and was painting the sunlight on houses. His visits to Cape Ann created the opportunity for new work, and literally prepared him to take the next big step in his art career.
Did I want to paint the same subjects? Not necessarily. Some didn't appeal to me personally; others no longer are recognizable. After all, my intent was never to "be Hopper" or to recreate the places that inspired him. What I was determined to do, though, was LEARN: why was there something about his paintings that spoke to me so distinctly and directly? I felt that by trying to understand that, I might be able to dig deep and perhaps even create works that could potentially touch others, too.
In my third year here, 2017, I became captivated by a scene that Hopper had done in watercolor in 1923 which he called The Mansard Roof (a painting that was his very first museum purchase). My take, given the same title, focused more from a distance on the light and the way it described this striking Victorian mansion. I'll admit that it felt more special to me because he had once been there.

The following year I participated in the North Shore's ArtWeek and presented the talk "Edward Hopper on Cape Ann." It shed light on an often overlooked truth: a body of his 1924 summer work in Gloucester formed the core of his first major solo show—a sell-out—at the Frank K. Rehn Gallery in New York—one which allowed him to quit illustration (at age 42) and become the full-time painter he longed to be!

Being committed to painting was my "calling" as well. And it turns out that by following Hopper's journey from Cape to Cape, I, too, have found the key to my artistic expression. A love of coastal light and subject matter was our common bond, along with the desire to express how we see and the feelings stirred within us. I'll always be grateful to Edward Hopper, who will never know that he served as my tour guide to a life—and a Light—that I love so much.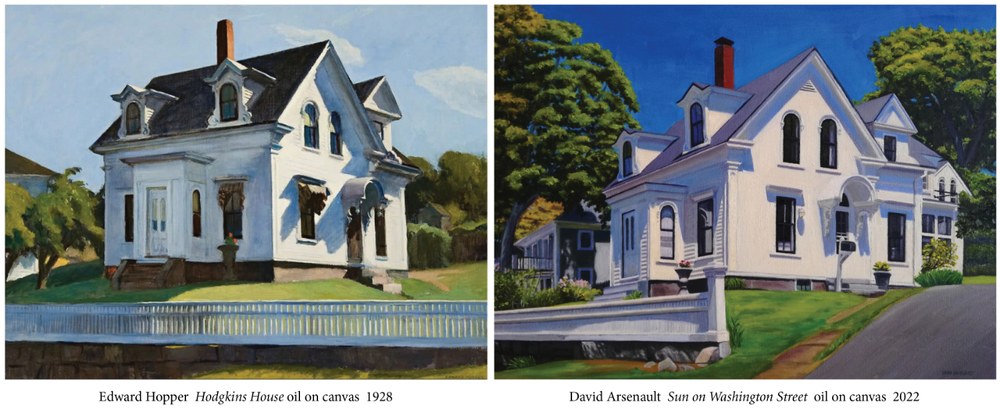 A FINAL WORD: The Cape Ann Museum offers in-season walking tours of many of the houses Hopper painted in Gloucester. Click here to learn more.
END OF PART THREE