ABOUT EDWARD HOPPER, Part Two
After being re-exposed to Edward Hopper's work when I was a 32-year old, I was compelled to learn all about him and see more of his paintings—immediately. I went to the college's library and started with the perfect source: Gail Levin's "Edward Hopper: The Art and the Artist." After all, she had been the very first curator of his collection at the Whitney Museum of American Art, where 4,000 items—paintings, drawings, personal effects—had been donated by Hopper's wife after his death in 1967.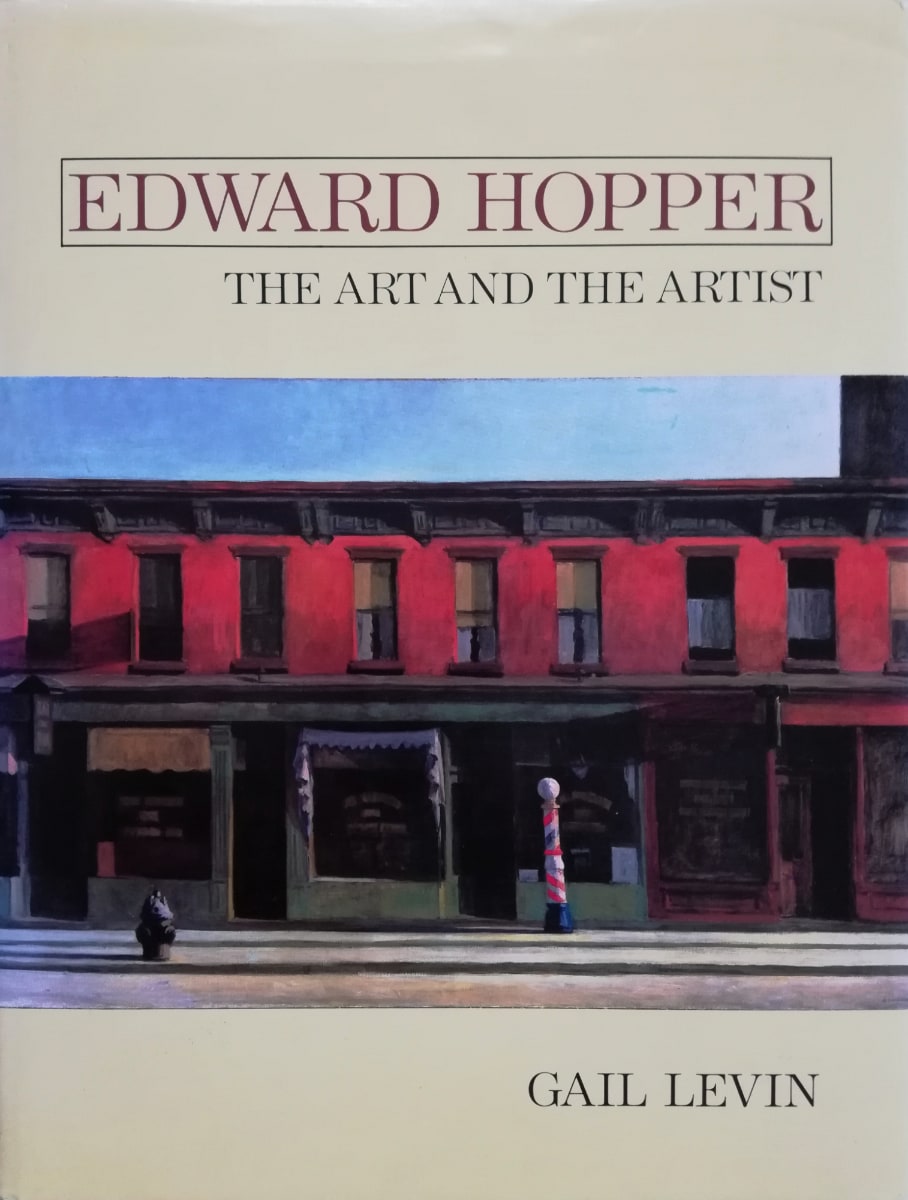 It felt crucial to me that I try to understand why his work, more than any other artist's, spoke to me in such a clear, profound, and personal way. Even though he grew up in New York City, came from greater means than I, and was unusually tall for a man in the early 20th century, we seemed kindred spirits who envisioned the world we lived in in what felt to me to be a similar way. I didn't yet know how to paint; yet I was certain he was expressing ideas, emotions, and a way of seeing that could have just as well come from me!
Both of us were drawn to common, everyday moments that felt somehow extra-ordinary: interiors or architectural settings, usually seen in dramatic light, and sometimes featuring people by themselves or with others they were not connected to—in that captured moment. But what some perceived in Hopper as isolation or loneliness, I internalized as solitude: an inner peace, contentment even, with keeping one's own company. And—at least in my interpretation—not purposefully excluding others, but simply enjoying oneself! An observer of life. And the light was THE LIGHT: the very highest reason for seeing.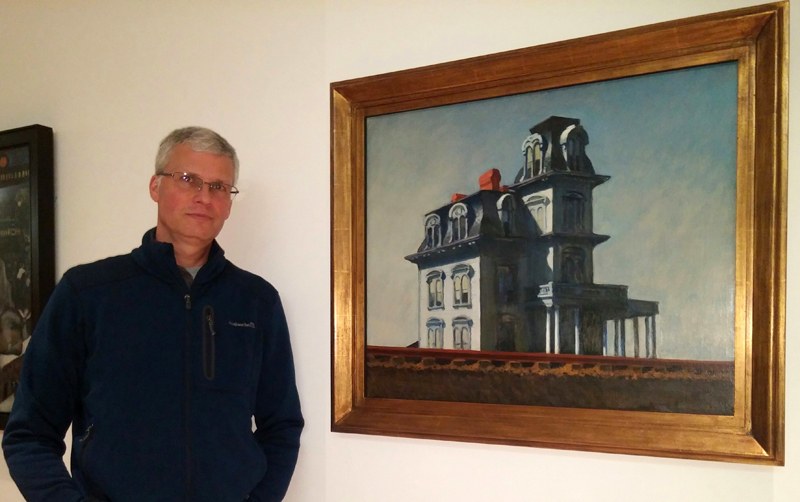 Ultimately, my passion led me to to see a comprehensive Hopper exhibition at the Whitney, to interview Ms. Levin, and, starting in 2000, to begin to visit and explore the Outer part of Cape Cod where Edward and his wife Jo spent their summers from the early 1930's until the mid-1960s. Naturally, I would eventually encounter—and paint—places that he had seen and painted in Wellfleet, Truro, and Provincetown. And I came to show at a Wellfleet gallery for six years.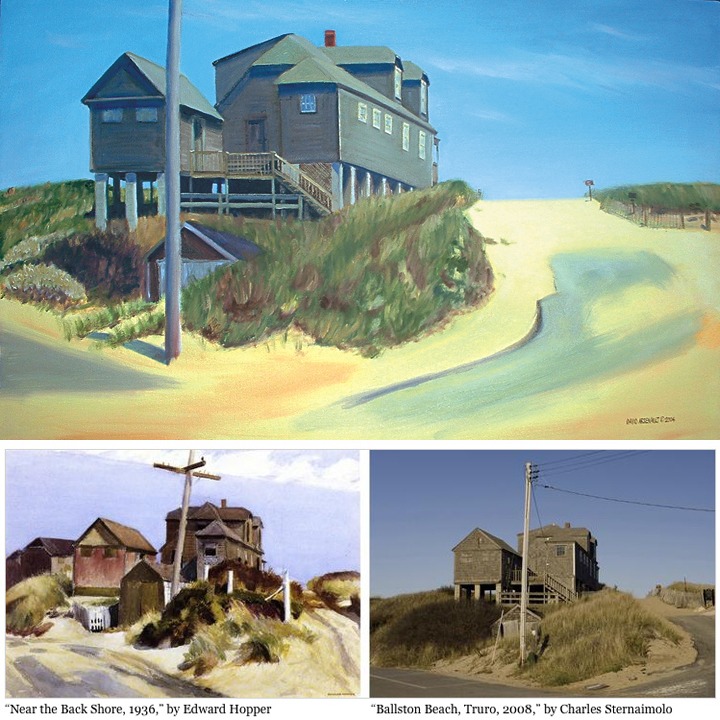 But did I move to Cape Cod? No. Even as much as I loved it, The Cape was not the place for me for a variety of reasons. But when my wife Sue—finally and with great effort—steered my "Cape Obsession" toward spending an anniversary trip in Gloucester on Cape Ann, I was forced to confront a truth I had somehow forgotten: Hopper's career as a fine artist took off directly as the result of time he spent in Gloucester!
END OF PART TWO