FROM THE INSIDE, OUT
Regardless of what it is that I paint, describing LIGHT is always my main focus. What does it look like, of course. But what does it FEEL like? Not as easy. Many (most?) artists say that's what they're up to, and have been saying so for centuries. But though the majority of my own canvases depict "the great outdoors"—seaside subjects in particular—a number are interiors. After all, light is everywhere, right? And though the "mission" is similar both outside and in, the final works have a different feeling to them. What's the difference?
While I often paint pretty much what I see in a land- or seascape, interior oils are often "enhanced" in some way depending on what I may feel about that scene. Frequently, an ocean view out a door or window is featured. Why? The sea is suggestive yet powerful; it speaks to me on a variety of levels. And truthfully, when an idea strikes, sometimes it's only the light inside I'm "after"—what I actually see outside just does not help me express myself clearly. Or more completely.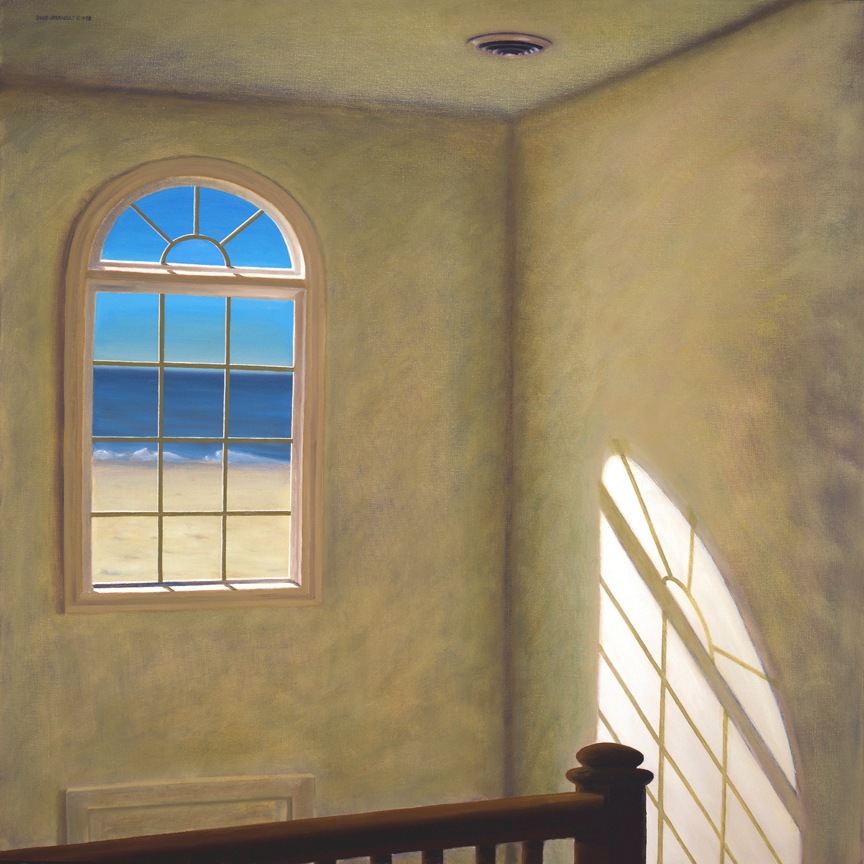 Window II • 38" x 38" • © 1998 • oil on canvas • private collection
For example: Window II (above) shows surf landing on a beach outside the house. But what was actually beyond the window was a typical suburban neighborhood. In my imagination, the sea provided what I was desperately missing at the time: a trip to the shore, to experience the sense of oneness and the natural beauty I craved.
Apartment by the Sea • 36" x 36" • © 2007 • oil on canvas • private collection
Another tool I am often compelled to use in communicating an idea is through what you might call a "makeover." In Apartment by the Sea (above), I changed the furnishings and included a painting by Edward Hopper—PLUS I moved the room from upstate New York to New England! I created new original paintings in 2018's Cape Ann Interior (below) as well as Inner Radiance (from 2021, below that). The latter also received new pieces of furniture to help me describe the space as I saw it in my "mind's eye."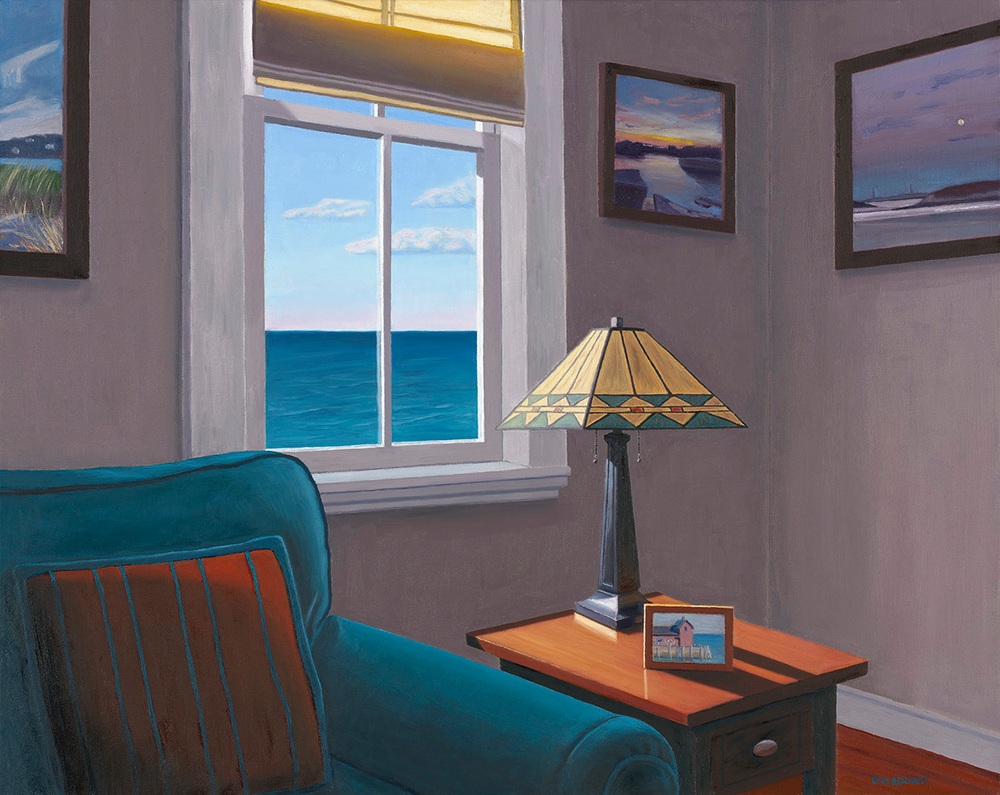 Cape Ann Interior • 24" x 30" • © 2018 • oil on canvas • private collection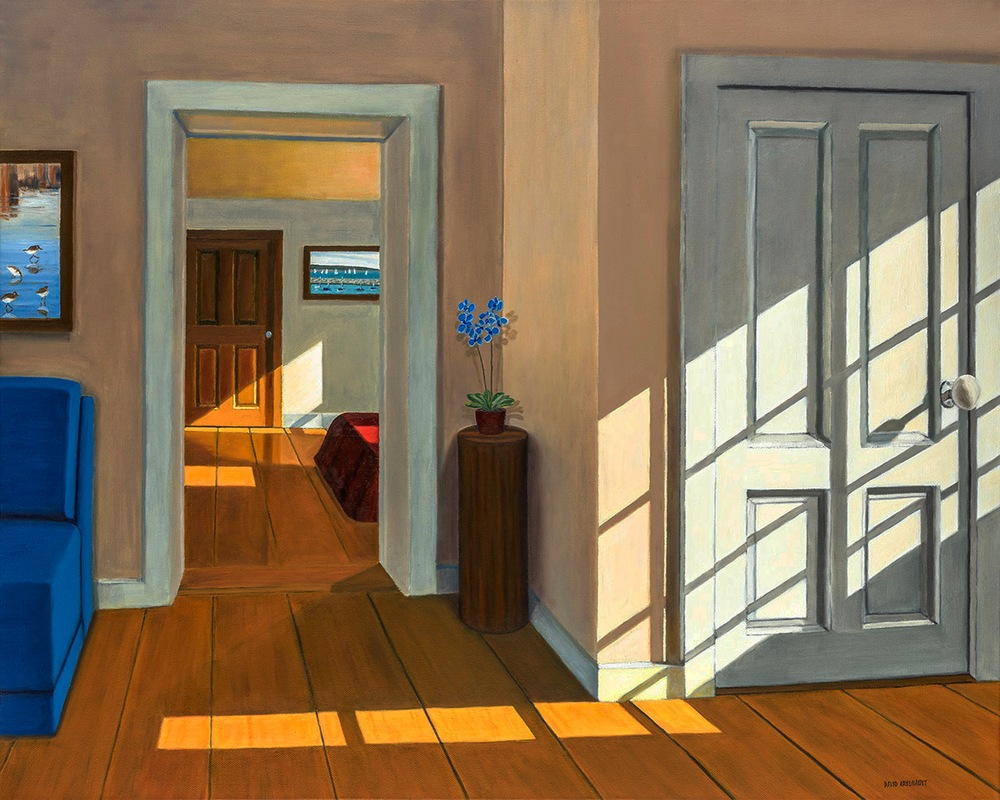 Inner Radiance • 24" x 30" • © 2021 • oil on canvas • available
Everyone is different, which is exactly as it should be. We each have our own unique thoughts, feelings, experiences, and way of seeing—and interpreting—the world, and ourselves. And so what you perceive matters much: my art is only the start of a conversation. Ultimately, what's most important is to live our lives as authentically as possible, and to paint our pictures…or write, or dance, or sing, or express ourselves in whatever form that feels most true to who we are. And when we do find our "voice," we must insist on using it...for ourselves, yes; but because it may help inspire another to have the courage to use their own.